Digital Attendance System
For any organisation dealing with employees on premises or on-field, it is crucial to manage their attendance accurately, digitally on a daily basis. The Attendance Systems are used for different purposes, like compensation, payroll, reimbursement, time-off, leave, compliance, etc.
Keeping a track of the members on field with shift Clock-In and Clock-Out updates is easily done with the user-friendly Attendance Management application and integrated mobile app.
Administration will be able to track the employee's daily schedules and activities in real-time.
This offers better insights, using GPS technology, for geo-fencing and geo-tracking. This tech is integrated into the software and the mobile app to monitor the amount of time spent on various tasks and activities by every individual employee and user. The organization's administration will define the perimeter for an area or location, on the digital map, to register the attendance of defined employee.
How does Automated Attendance Management work with Geofencing?
The automated Attendance Tracking System uses Geofencing technology to its advantage. The administration just defines the perimeter of an area or location on the digital map to mark the area where registering of employee attendance is allowed. In the case of an employee visiting a client location, the admin will define the area of the spot on the map.
Attendance is marked automatically when the employee steps within this predefined area, or around the client's premises. The employee uses the mobile app to access the location details, to mark or log-in his/her attendance in real-time, which is compatible with the digital HRMS system.
General Benefits of Attendance Tracking System with Geofencing
This is a User-Friendly Application and very simple to use. Data is stored and recovered very fast and it is also secured. Graphic reports are made available to interpret data and easy to understand.
Quick Report Generation of various reports, like as Employee-wise or Day-wise attendance, Department-wise attendance, Month-Wise, Total Attendance, and many more reports are easily generated. Current and previous reports are readily available
Zero Error in digital data entry. Reduce of paperwork and eliminate of errors when attendance is automated.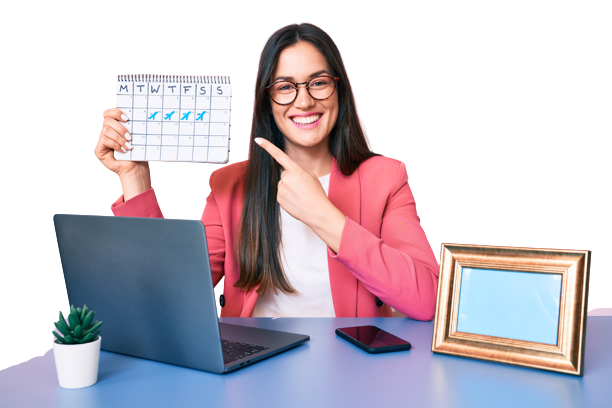 Main Features of Attendance Management System
Benefit to Manager
Easy to maintaining employee leaves on a dashboard with data available instantly and for reports which are easy to generate
The software captures GPS coordinates during Shift-In and Shift-Out entries, to generate comprehensive attendance reports.
Location tracking with overall travel history and distance with real-time monitoring helps to find availability of employees
Helps to quickly generate insightful reports; helps in decision-making with updated info
Benefit to Field Staff
As field executives manage their attendance and leaves by themselves and can mark it while on the move, which saves cost and time for the organisation.
Get real-time updates reflect instantly on total attendance and leave records and also easily accessible
Modules on the app
Geographical Boundary
An Administrator will set the geographical boundaries to mark the attendance. The Admin can also set it on the basis of department or user role, with auto checkout when not in the geofenced area.
Daily Reports

Track user's login and logout timings via periodic or daily reports generated.
Attendance Alerts
Admin can set automated alerts for check-in and check-out, late check-in and early check-out and for absence or leave.
Notification Alert
The Admin can receive notification alerts in case of early check-out or early check-in. alert also triggered when multiple devices are used to mark attendance for one user.
Dashboard
To keep you updated get quick analysis of Attendance data, intuitive graphs, pictorial charts and daily highlights on the Dashboard.