Efficient Scheduling and Dispatch
Real-time optimization can be made easy, so that dispatch managers immediately can respond to changes in schedule to reduce delays and improve service level. We help you Build realistic routes, as predictive time-of-day traffic patterns and street-level-routing break down into travel segments for precise scheduling.
Instant Work Order Details
Review Work order information before starting the job. Our application provides interactive assistance features, like one-touch contact calling, and facilitates to review job status, reports. Customized features and accounting systems helps to streamline processes for increased visibility/accuracy. Give your workforce all the information they need to get the work done right, the first time!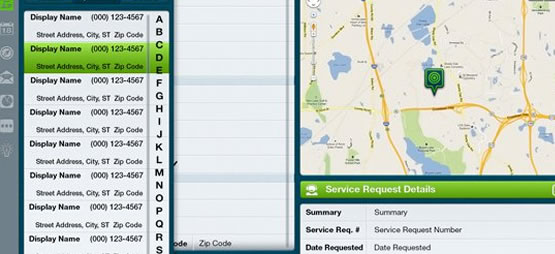 Customer Portal
Efficient way of outreaching to new customers, boosting customer-to-customer relationships, and helps improving company-customer relationships. Customers are increasingly connected to their apps and which means they need access to answers at all times. We make it easy for our customers to communicate with executives to quickly find the support they need. And they can find it on their device with service cloud and self-service communities.
Effective Asset Management
Nothing is as daunting as having to manually carry out a task that could have improved productivity and efficiency. If it were with Trinetra iWay application. It will provide a smoother workflow and more effective workforce management. Automate your scheduling appointments and maintain productivity in the workplace. The benefits of making this change are enormous ease the responsibilities of specific staff members and resource managers.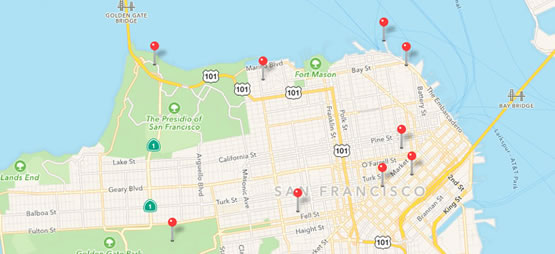 Geotagged Proofs
Every image, signature, and feedback is geotagged and timestamped – making sure that the reports which get stored are fully authentic and informative for future reference. With Trinetra iWay business managers can even set up a geofencing to make sure that a customer's image is taken only at the mentioned address. This feature helps to improve employee accountability
Attendance & Leave Management
Eliminate incorrect manual work involved in leave administration and employee follow-ups, saving time and transaction costs. With Trinetra iWay businesses can easily maintain the records for employee leave balance. It shows available balance, deducted leave, new leaves, etc., Also our application provides leave summary, leave details, comp off details, Comp off summary, and other various leave reports.
Expenses & Claims
Expenses and Claims feature in Trinetra iWay helps to save the day. This is a cost-effective solution to the problems most employees and employers have when it comes to processing these claims. There might be some human errors and delays in reimbursement, but when it is made automatic chances for errors will be minimized and the satisfaction level of employees will be higher.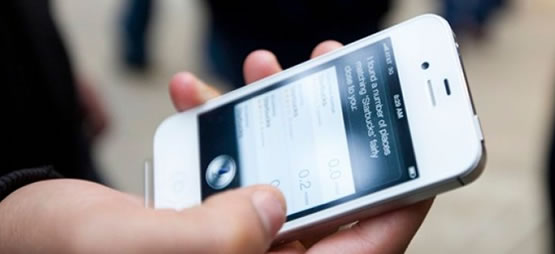 Alerts & Notifications
Provides complete Alert Information customizable to every client's needs, there are chances that the Field Force Can Switch Off the mobile Phone/ Turn the GPS OFF option/ Change the Network settings to OFF. Trinetra iWay Mobile App is capable of providing all the above intelligent Alert Notifications to the end-users.
Landmark & Geozone
Landmark and Geozone where the Latitude / Longitude of the location can be created as a Landmark or Geozone in the application. Using Geozone users can assign a specific Field force to the respective Geozone, based on it notification can be triggered, delay notification is one of the added advantages to the Geozone where the vehicle's presence inside the Geozone can also be scheduled by the user.
Powerful & Intelligent Reports
Extensive Reports for Managing the Field force on the move. Trinetra iWay gives the complete Standard of Reports to Users where they will be in a position to take quick decisions on Field Force Location, alerts, schedule deviations to improve the employee task scheduling, business performance, customer satisfaction and reduce cost. Trinetra iWay App is built in such a way to provide any customized Reports based on the End Client's need.
Configuration
Configuration feature provides the complete management for the Users to avail best of the Trinetra iWay application functionality. The Users can manage the complete Field Force Settings in the Configuration section which includes various features that suit every industry requirement.