Customized Field Service Management Software
Field Service Management Software for any type of business makes integrated and proactive service possible. The application helps service managers to prioritize the service tasks and assign support tickets based on technician's skills, current location and more relevant information related to client centric schedules. Planned maintenance can replace reactive service response, as our field service team management application helps businesses integrate with the service team at field, to work aggressively and resolve problems swiftly, which will improve business ROI.
To assist service workers, our field service mobile app incorporates a calendar and a digital map, where field technicians can plan and schedule service work orders. Our application is designed in such a way to support the service teams to plan their daily schedules proactively and close the tickets on-time. Field service executives can be notified on their next appointment with purpose and previous visit feedbacks. Interactions can be made within the team, allowing service personnel to communicate with other workers in the field. Instant feedback can be received from the customers with ratings and photograph, based on job completion performance. Having all of this information at their fingertips, Trinetra iWay enables field service workers to complete service tasks quicker and provide a seamless experience for customers.
With Trinetra iWay Mobile Field Service Management Solution, business get many advantages –
Improve Scheduling and make immediate Decisions
Faster service-to-invoice cycle times
Quick data retrieval by field service employees and Improve Communication
Allocate right job to right executive with current location monitoring
Service Team empowerment with Improved Strategy and Data Insights
Trinetra iWay, an efficient field service task management, aims to support businesses in various areas including parts request for service tasks, scheduling, customer feedback history, customer prioritization, as well as order placement, attendance management and comprehensive report generation. We provide complete field staff management solution for staffing, scheduling and managing the customer facing schedules.
Key Advantages
Businesses can gain with Trinetra iWay Field Service Employee Monitoring App
Better Field Service Management
Due to increased competition, high customer demands, and an aging workforce, many companies choose to farm out their field service to independent contractors. But in such cases working through contractors creates an additional degree of separation between your brand and your customers. Mobile application for field service management lets you maintain real-time control of order scheduling, time tracking, and field asset location monitoring, Trinetra iWay application ensures customers receive the service they expect inside the promised window of time.
Improved Field Team Communication
Trinetra iWay application supports businesses to manage Field service staff and helps to support customers in a traditional and hierarchical manner. Our application helps to deliver faster service, flexibly and responsively, mobility makes this possible for field service organizations. When it comes to how customers communicate with field service organizations and technicians Trinetra iWay mobile field service solution, provides features for better communication like requesting appointments and invoicing to signing off on, reports, and notifications can be accomplished from anywhere. Additionally, field service technicians can communicate with customers and peers.
Enhance Field Service Quality
Optimize field service costs with Trinetra iWay to automate task assigning and route planning etc., Our field service management software has been designed in a way to reduce paper and manual works by replacing them with mobile access for the Service team in remote locations. Automatic task scheduling can be done to facilitate businesses with skill-based scheduling and task assignment, resource availability, overall field service cost optimization, and adherence to service level agreements, KPIs and workload forecasts, etc., Trinetra iWay improves the quality of service and increases revenue by achieving a higher number of installations per day, and gain the ability to complete the service activation process in real-time. We help you boost sales by presenting new up-sell and cross-sell offers to customers.
Trinetra iWay Field Service Management Application optimizes your service organization, helps to streamline and automate customer service and support processes. Field Service Management feature in Trinetra iWay provides the complete solution to automate the following core processes for maximum service performance:call handling, priority-based routing, issue triage and resolution, parts management, technical support escalation, dispatch scheduling, order entry, and billing. The all-in-one Trinetra iWay mobile application helps to create and assigns tasks to the right team and can manage multi-day, multi-step, multi-resource projects using our powerful Service Workflow engine.
Solving Top Field Service Management Challenges faced by Service Teams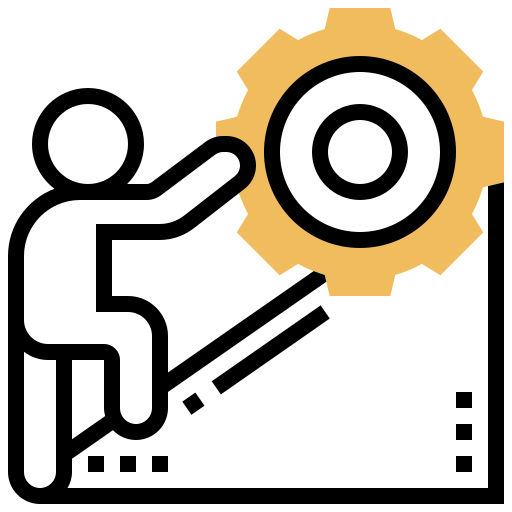 Challenges
Scheduling conflicts
Avoiding scheduling conflicts – Events overlap, double booking, unavailable time slot
Challenges in Work Order management
Tracking real time field service operations
Challenges in Route planning
Optimizing route planning to reduce operational cost
Communication issues
Avoiding communication gap between field team
Solutions
Implementing the Scheduling module of our field service scheduling software, which will inform Service Manager and Service technician on field simultaneously in real-time, to avoid any potential conflicts. It will also streamline the scheduling and dispatching, plus have a back-up list of field representatives for a new task assignment.
Implementing the Work Order Management module of our field work order management software which will keep a check on every task performed by every individual field service representative and give you real-time visibility into their every field activity. The gaps in the processes and tasks can be tracked, identified and assessed by the recordings of the field staff. This will help to mend the discrepancies.
The solution is to get better visibility and control over the route planning process by using our field force gps tracking software's Route Planning module. Guide the field technician from existing to the next service location on a digital map. The software will recommend the best and safest route to a location. Your technicians on field can get optimised routes to save time and costs.
Customised field staff management software we provide is an apt solution as it is uniquely designed to help companies resolve such challenges. The field service team management software has a web interface for office administration and a dedicated mobile app interface for field service technicians on the field. The application is capable of sending and receiving information/data in real-time between stakeholders, incorporating standard, compliance and security.
Benefits
For Field Technician
Can receive instant customer details/ incidents on mobile to start job immediately.
Easy information update of real time on-field service activities from anywhere, even offline.
Effective route planning to customer location using digital mapping and save time.
Instant feedback from customer after service completion and can generate bills on field.
Easy to capture photos of on filed activities to use for offsite analysis.
Auto generate report without manual work to save time.
For Field Manager
Quicker response to leads and better management of appointments/assignments.
Travel time of field staff reduced by optimizing route plan and improved resource utilisation.
Information of field staff availability and tasks on single dashboard.
Mobile app for better attendance management of field employee.
Expense Management to save time and money.
Why Us
Easy Scalability
Your business is expanding, Great! We will manage scaling your technology to meet your demands.
High Availability
Your business success is more important for us. We ensure complete support for application services.

Customization Support
We develop customized field force mobile/web applications that can suit your organization functional needs.
Ongoing Updates
We provide information on continues feature updates and improvements.
Few of our Customers



Related Industries
Delivery & Logistics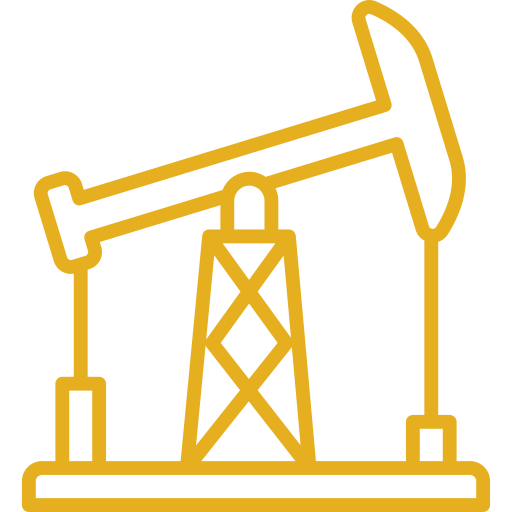 Oil & Gas
Construction
HVAC Services
Landscaping Services