Digital Transformation of HVAC Field Operations with Field Service Software in India
Empower your HVAC workforce with a powerful digital solution.
Choose the perfect software and mobile app for your HVAC service or contracting business.
Effortlessly oversee projects, jobs, and staff remotely from start to finish with full accountability.
As a leading Field Service Management (FSM) software provider, we focus on helping HVAC service providers and technicians improve their field operations. Our application simplifies on-site work and ensures excellent service.
Trinetra's FSM solution has advanced features like real-time tracking, a user-friendly interface, and efficient management of field technicians, service requests, inventory, and finances.
With real-time tracking, the managers in this business can monitor HVAC technicians' locations, schedules, and progress for quicker and better service. Our inventory management module reduces waste and stock-outs, improving service quality and the costs involved. This application handles Annual Maintenance Contracts, order tracking, renewals, and scheduling HVAC-specific tasks to field technicians.
Our field service software provides secure data access with role-based permissions. It also effectively handles customer management, service requests, feedback, custom service reports, and invoices, saving time and effort.
Our comprehensive features help HVAC service providers and contractors become more efficient, save money, and make their customers happier besides helping in the success of projects.
Enhancing the Application with Real-Time Tracking Capabilities and Features:
GPS Technology & Online Tracking
This software utilizes GPS technology and online tracking to monitor HVAC technicians and field staff, in real-time, working on-site at different locations, ensuring efficient supervision of work progress and on-time service delivery. Real-time tracking improves resource allocation and elevates customer satisfaction levels.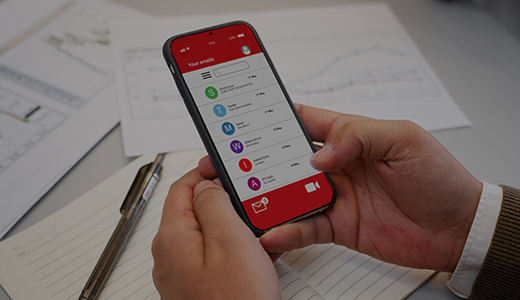 Job Status Updates
To simplify monitoring or tracking of field workers for office staff, managers, and customers the software instantly updates job statuses and is viewed through the software's dashboard.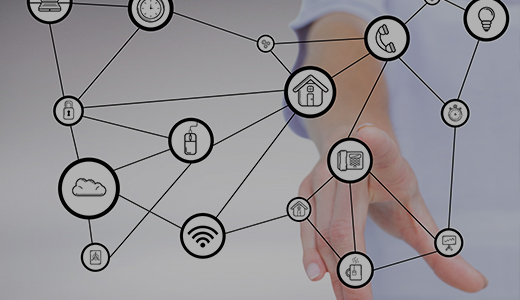 Seamless Communication
The coordination among HVAC technicians, office staff, and customers, is vital. The application's Real-time communication streamlines workflow expediting issue resolution.
Mobile App Feature
Our customized mobile app works in real-time, boosting efficiency and productivity for the team. It empowers HVAC technicians in the field to access job details on the go and track progress online.
Other Versatile Features of the HVAC Service Management Solution:
Attendance & Leave Management
This application eliminates manual paperwork. Stakeholders can efficiently manage HVAC field staff attendance and leave for accurate compensation, payroll processing, and compliance.
Expense Management
Enable your HVAC teams in the field to use the software for communicating, recording, submitting, and approving expenses, and supporting financial management within the department.

Invoicing & Payment Management
By efficiently managing invoicing and payments, the software helps in optimizing revenue generation and monitoring overall revenue flow for improved financial control and planning.
Schedule Management
The software helps in assigning job schedules which are critical to the functioning of the field service team. Assign HVAC tasks in real-time to the right technician or executive to the right location promptly to prevent confusion and revenue loss.
Real-time Alerts and Notifications
To keep your HVAC technicians informed and updated about customer calls and assignments the software provides real-time alerts and notifications which can be automated.
Instant Customer Feedback
The application can automate progress updates, and streamline communication between HVAC field staff and managers with a single click. Users can input customer feedback whenever necessary.

Order Management
To effectively plan for orders and service requests and to forecast monthly revenue, use the software to evaluate HVAC team performance and orders.

Real-time Location Update with Availability Status
With readily available real-time location updates and availability status, managers can swiftly schedule customer visits. The system can record and monitor check-ins on a digital map for prompt analysis, and plan resource availability.
Dashboard & Reports
The service management solution provides an intuitive dashboard, facilitating informed decision-making and reporting. Stakeholders can use it to access tickets, work details, charts, and relevant reports through the dashboard.
Let your team gain excellence and efficiency with our HVAC Service Management Software. Unleash the full potential of your field force.
By harnessing advanced technology and streamlining your on-field HVAC operations, you can raise your service and project management to new levels.
This software can significantly increase your annual revenue. When it comes to quality, excellence and a commitment to deliver top-notch service, you deserve the finest tools and solutions. Choose the best – choose Trinetra.