Field Employee Attendance & Leave Management Software
It is essential for any organization to manage the attendance and leaves of their staff throughout the year for purposes like compensation, payroll, reimbursement, time off, compliance, etc. Keeping a track of the field executive's shift punch In and Out updates is made easier with the user-friendly Attendance and Leave Management module. Managers will be able to track the field executive's daily schedules and movements in real-time, giving them better insights, as GPS technology is integrated into the software and the mobile app. Managers will be able to monitor the amount of time spent on various tasks and activities by field executives.
Leave & Attendance Management Module Features
Track on field employee's leave & attendance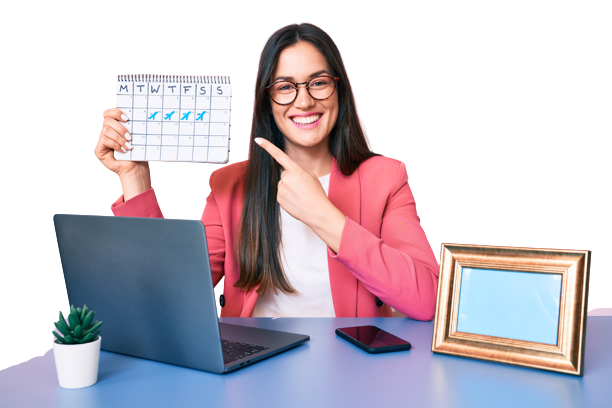 Leave Management
It is easy to manage leaves taken by the field staff with this module in place. With the support of the mobile app, users can apply for leave in advance on the go, choose the type of leave and duration too. Managers can view details on a dashboard, see all pending leaves, with details like leave type, duration, reason, status and more, all at once which will be useful for manager to decide on approval or rejection of leaves
Tracking Attendance and Location
A standard feature in the module is the punch-in and punch-out capability. Supported by a mobile application, it helps the manager a bird's eye view into the movement of the field staff. No more attendance related issues and mismatches as the software and app captures data instantly, and even when offline, with the help of GPS tech. it also helps calculate distances with coordinates that goes into calculating compensation and reimbursement for travel or fuel.
Filters & Reports
By using the software and the mobile app attendance system all information will be made available and accessible to those with authorisation or credentials. As data is in one platform managers can easily filter data for specific reasons or particular employee. It also generates reports for the easy supervision of employee attendance anywhere and anytime.
Main Features of Attendance Management System
Benefit to Manager
Maintaining a dashboard with employee leaves is now easy with reports which are easy to generate with data available instantly.
Captures GPS coordinates during Shift-In and Shift-Out with comprehensive attendance reports.
Location tracking with overall travel history and distance helps to track the availability of executives with real-time monitoring.
Helps to quickly generate insightful reports and in decision-making with updated info.
Benefit to Field Staff
As field executives can manage their attendance and leaves themselves and mark them even while moving, it saves cost and time.
Get a real-time update, that reflects on total attendance and leave records that are current and easily accessible.
Customized Feature
3rd Party API integration