Smarter Field Sales Management Software
Trinetra iWay – A company focused exclusively on providing field sales management software solutions for extended enterprises. Our aim is to build a platform that provides features for every stakeholder who directly or indirectly participates in the upstream and downstream field salesforce management. We believe our new generation platform can give our customers the edge to elevate their businesses to a new high.
A modern field sales team needs to be collaborative and easily communicable. Trinetra iWay Mobile Field Force Solutions enable businesses to effectively manage prospect interactions and customer data. Our feature-rich Field  Sales Force Automation app enables business sales via mobile and helps to keep the entire sales vertical remain connected and accessible anywhere, anytime…
Instantly allocate and assign daily sales meetings
Assign and follow-up on customer contacts
Access and monitor multiple executive's sales performances
Collect, share and send sales customer data across teams
Helps to take meaningful customer decisions
With the Trinetra iWay mobile field sales application you can create a schedule of visits for each representative. View locations on the map, monitor the actual visits by geo-proofs from field sales team check-ins in each of the locations, get access to instantly leverage the data, and analyze the efficiency of your Mobile sales team.
Key Advantages
Businesses can gain with Trinetra iWay Field Sales Employee Monitoring App
Sales on-the-go
New customer information, product enquiries, and new business orders can be noted by the sales representatives while they are at the customer's location. Get to know the real-time status of all pending tasks against each customer, such as order delivery and pending payments, etc., through our field sales team management app.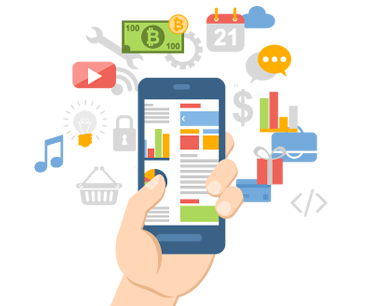 Mobile Orders
Easily manage all assignments, related specifications, and additional agreements with Trinetra iWay application. Get customer feedback, keep track of work order details and history of amendments. Receive orders from a mobile device instantly and assign executives to perform the task from the very moment. The system will help to monitor the field workforce team and to quickly assign tasks based on priority.
Performance Analysis
One of the essential field sales management software parameters that help in performing tasks to make the right improvements and strategies for business betterment. Tracking the performance of sales executives in the aspects of their target closure, job status submission, reporting and etc., gives a clear picture of how efficient a field sales executive is. With these insights, business owners can retain top performers and turn mid-level performers into better performers.
Managing a field force requires the right management solution for assigning the right field sales executive in place is important, this helps executives to follow a sales plan, to measure and plan tasks appropriately. Are you a business owner? Do you have a plan to train your executives as they work to achieve better results? Contact Trinetra iWay, with our customizable mobile field sales force automation solution measure what your executives are doing to execute results, and ultimately you will be in a position to reap many business benefits!