Digitally empower your plumbing tasks and projects.
Install the right software and mobile app for your plumbing business.
Remotely monitor and manage jobs & personnel from start to finish.
Our company is a leading Field Service Management (FSM) software provider, aiding plumbing contractors and repair businesses in optimizing their field operations and service delivery. Our FSM with advanced features, real-time tracking, and a user-friendly interface enables efficient management of field technicians, service requests, inventory, and finances.
The real-time tracking feature allows businesses to monitor plumbers and field technicians' location, schedule, and progress, ensuring timely services. Additionally, our inventory management module reduces stock-outs, minimizes waste, and improves service delivery.
The field service force management module efficiently handles Annual Maintenance Contracts, including tracking orders and renewals, along with scheduling preventative maintenance tasks required in plumbing.
Our software's feature assigns user roles and permissions, safeguarding the accessibility of sensitive data. Customer management capabilities include data handling, service requests, and feedback management, along with customizable service reports and invoices. In general, our software's comprehensive functionality empowers plumbing repair businesses to enhance efficiency, service quality, and customer loyalty.
Versatile Real-Time Tracking Feature provides: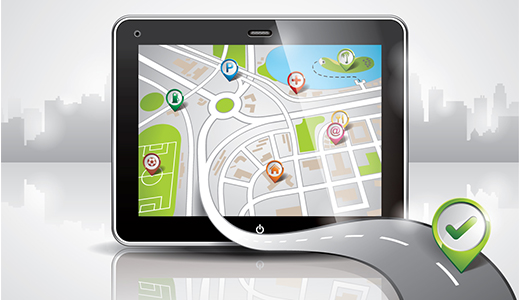 GPS Technology & Live Tracking
Our system utilizes GPS technology to provide real-time location tracking of plumbers. for efficient progress monitoring and on-time service delivery. Dispatchers can use live tracking to facilitate resource allocation and enhance customer satisfaction.
Mobile App Feature
A customized mobile app allows plumbers and field technicians to access job details and track progress in real-time, boosting productivity.
Seamless Communication
Real-time communication ensures smooth coordination between plumbers, office staff, and customers to expedite problem resolution.
Job Status Updates
Plumbers can instantly update job statuses using the software, enabling office staff and customers to track the job's progress.
Other useful features of the Plumbing Service Management Application:
Attendance & Leave Management
Efficiently manage staff attendance and leaves throughout the year for compensation, payroll, compliance, and more. The user-friendly module simplifies tracking field staff shift punch In and Out updates.
Expense Management
Empower the field team to record, claim, and approve expenses via the software application. Field technicians can easily manage and report daily expenses while on the job or on the move.

Invoicing & Payment Management
Streamline revenue generation by managing invoicing and payments effectively. Track and analyze overall revenue flow for better financial management.
Schedule Management
Optimize job scheduling to allocate the right tasks to suitable plumbers and technicians on time. Prevent revenue loss and chaos with accurate scheduling.
Real-time Alerts and Notifications
Keep field technicians and plumbers updated with real-time alerts on customer calls, service requests, schedule changes, and more. Boost productivity by ensuring timely information.
Instant Customer Feedback
Eliminate manual processes and update progress, needs, or obstacles with a single click. Provide seamless communication between field staff and managers.

Order Management
Assess field team performance to forecast monthly revenue generation and plan targets effectively.

Real-time Location Update with Availability Status
Schedule and reschedule customer visits quickly using real-time location updates. Monitor field representatives' check-ins on a digital map and analyze performance instantly.
Dashboard & Reports
The intuitive dashboard and reports module offer real-time updates and easy access to major features. Managers can access tickets, work details, and relevant reports, empowering them to stay informed and efficient.
Get the advantage of streamlining your daily on-field operations anytime, anywhere! Increase your revenue generation per annum by 3 times!