Introduction
A leading distributor of fertilizers has an organic problem in managing their marketing staff who work on the field, operating over large geographical areas. Their products include Organic Pesticides, Plant Nutrients, Crop Protectants, etc. with a team executives working outdoors (on-field) subject to logistical, seasonal and regional market factors, targeted mainly at farmers and dealers at work in the sector.
The Problem Outline.
The client approached us to get a viable solution to their valid problems and alleviate pain points related to managing their executives on field and to coordinate with their marketing team at HQ. They wanted to get instant updates on feedbacks on the dealers and farmers with photographs for easier and clearer communication.
Management wanted to know dealer/farmer visit summary submitted by marketing managers with the dealer location too. The client wanted to manage daily schedules for the executives with the purpose and duration in focus. The marketing department wanted to have a solution to get real time alerts and notifications for on-field executives.
The Solution Summary.
Trinetra iWay took to working out a solution that is a modular and focused one, based on the core business needs of the client.  The solution will help to automate existing manual work in making the updates of the existing dealer/farmers as per visit count. It helps to reduce the wastage of time and labour and improve the quality of the visit/call to dealer/farmers at location.
Solution on a flexible platform
Trinetra actually offers an exclusive platform to manage the company's executives along with the details of location and daily tasks during business/working hours. The software offers instant customer feedbacks with ratings & photographs that ensures high satisfaction level for existing customers.
The mobile sales force automation makes the sales managers aware of the on-field tasks, of related updates instantly and to reallocate the tasks to executives on-the-go.
Easy to Manage and Monitor Executives on-the-go
Tailor -made and customised solution to business needs
Improved customer satisfaction
Key Focus points of the Solution.
To quickly improve repeat orders by providing good customer experience for existing clientele.
To utilize the field executives efficiently during working hours with schedule management for productivity.
To have all-in-one solution to get quick updates of dealer/farmer visit summary and feedbacks.
To know and manage the executive's current status with the schedule progress.
To equip the Sales Managers with both Schedule and location updates in real-time to improve the executive's performance on the field.
Web & mobile based software solution offers advantages:
The
field force management software
allows the company to manage and monitor all real-time updates & alerts of executives with a customised modular platform hosted on the web. The tailor-made and customised solution is made specifically for the client's fertiliser product marketing with a data driven approach for timely decision-making that's implemented on executive's schedule plan by modifications.
The domain expertise in field force solutions is already proven with earlier projects implemented PAN-India and in the Middle East. The software provides expectation based monitoring and custom based reporting with mobile application support. It can be integrated with an existing ERP system too.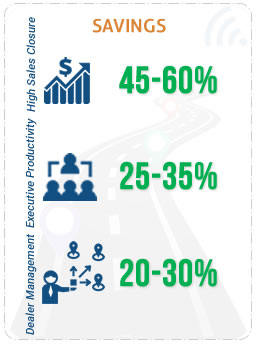 Data driven decision making
Quick Journey & Schedule Planning
Mobile app integration & support in-built.
Outcome / Result
Exclusive Software platform helps to quickly manage all executives along with their location and daily tasks scheduled during business hours with mobile app support.
Instant customer feedbacks obtained with ratings & photographs to ensure high satisfaction level of existing customer.
The sales managers are now aware of the on-field tasks, the related updates instantly and helps to reallocate the tasks to executives on-the-go if and when necessary.
To know more about our mobility solutions request for a demo. And our team will come back to you as soon as possible to answer your request.
Client testimonials
"Our company implemented the field force management system to increase bookings and reduce time in processing orders. The automated system with mobile app has really reduced time and improved productivity of our sales teams."